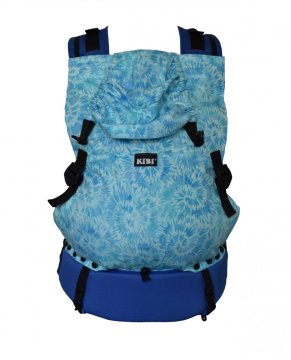 What has changed?
1. Shoulder straps are 10 cm longer in the front part without padding.
This will help to move the short part with padding more on back. It's better with older children or in the winter with clothes - more space; with bigger breasts or general bigger size figure.
Because in this part is no padding, it can be tightened if you don't need it and the fabric surplus can be fold.
2. Standard and Design collection have not only black fabric on shoulder straps and waist belt.
The standard color is still the black, but some of these carriers offer light grey/silver, grey, burgundy or blue shoulder straps and waist belt.
*Summer version of these collections will have only black fabric.
3. The wrap collection offers only full-wrap carriers with drool pads included.