SIMPLE in Flora Monochrome pattern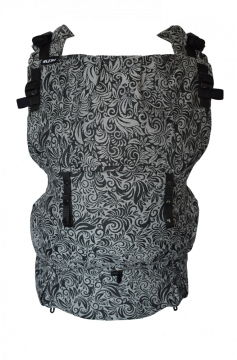 We found a stray roll with the rest of the wrap in the Flora Monochrome pattern and so chop-chop... we're going to finish it.
There is not enough of it to be able to offer it in all models.
And if it would be one piece of each models, then the work with each model (from the creation of barcodes, items on the website, photo gallery... to the sticker on the box at the end) would not been completely proportionate...
But on SIMPLE, where the waist belt is also clearly defined in advance, it will be perfect :)