KiBi EVO Orient AIR
- waist belt type: firm waist belt filling
KiBi EVO Orient AIR
- waist belt type: firm waist belt filling
---
Soft structured baby carrier growing with your child from 4-6 months up to 3 years. Material: 100% cotton. Mesh: 100% polyester More
Product code: EVO_OrientHAIRShipping and Payment
Soft structured baby carrier growing with your child from 4-6 months up to 3 years. Material: 100% cotton. Mesh: 100% polyester More
Product code: EVO_OrientHAIRShipping and Payment
KiBi is made in the Czech Republic from as many Czech materials as possible. The carrier is designed in a way that promotes healthy posture for babies and toddlers and is very versatile, in that it grows with your baby. You can adjust it for small or tall babies while keeping them very comfortable.
KiBi baby carrier will grow with your baby from 4 months to 3 years. Minimum height of backrest is around 34cm and 52cm in maximum. The upper part of the backrest is loosely threaded on the shoulder straps so that the fabric can be pulled up or down according to your need. Inside the internal pouches for both straps you will find snap-hooks, which make it possible to attach the top of the backrest, at the desired height, to the narrow strip sewed onto the shoulder straps. When you carry a baby in front of your body, the top of the backrest can also be used as head support. When the baby falls asleep, you can pull the fabric high over the head.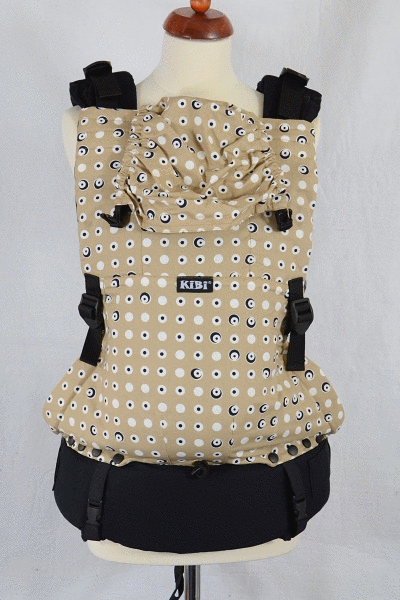 You can change width of backrest under the baby legs. With the smallest babies you should adjust the width to the narrowest position (about 34 cm width). Undo the studs on both sides of the black belt around the waist and move them to the center as far as possible. Maximum width is 51 cm.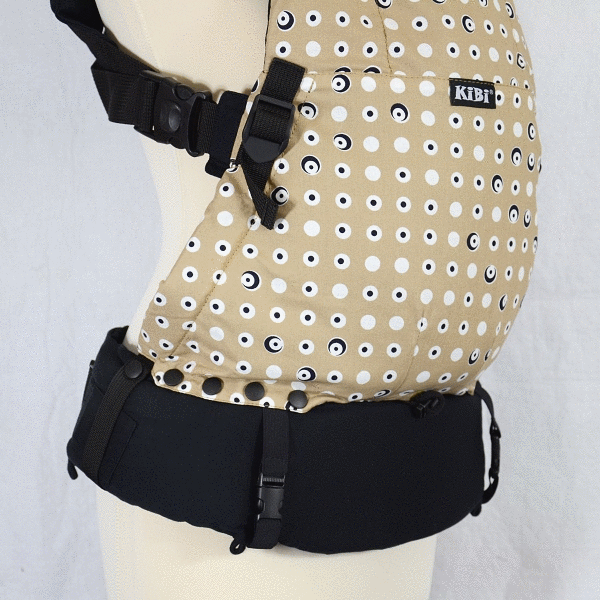 KiBi is very well adjustble to the size of the person wearing the baby. Minimum waist lenght is about 58 cm, maximum 135 cm.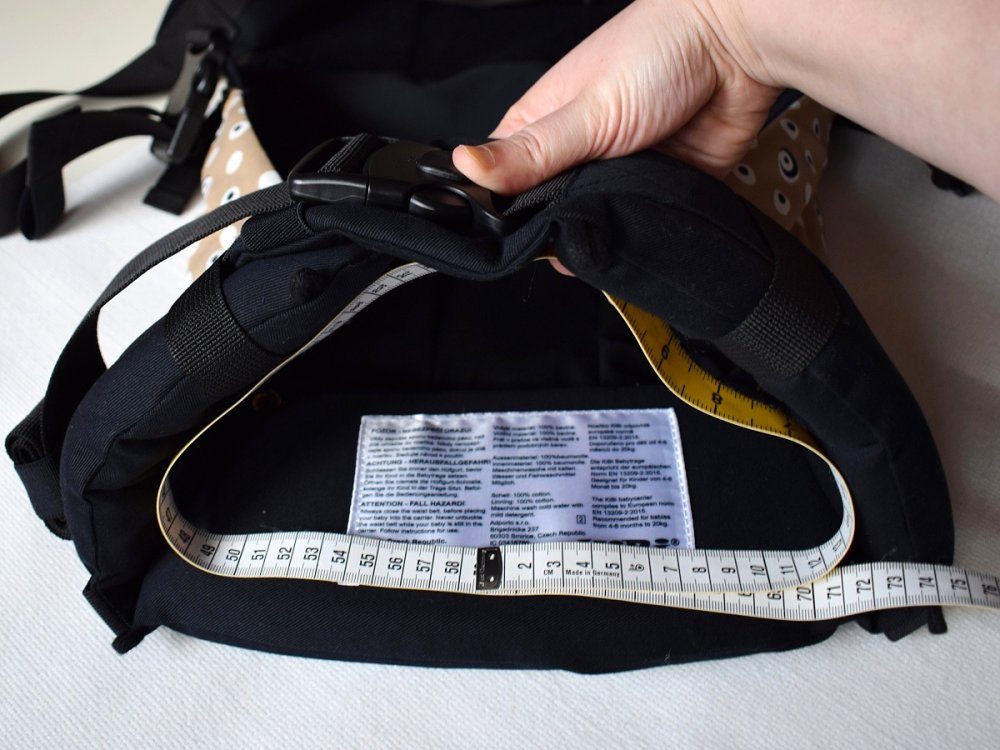 The excess length of the waistband can be rolled up and secured with the attached elastic bands. To shorten the shoulder straps you can use the buckle at the front of the shoulder padding.  You can cross the shoulder straps behind the back.
If your toddler is walking by himself, you can fold the empty carrier and carry it as a "fanny pack". It is not necessary to put the carrier in a special bag or backpack or let it hang down in an ugly-looking way.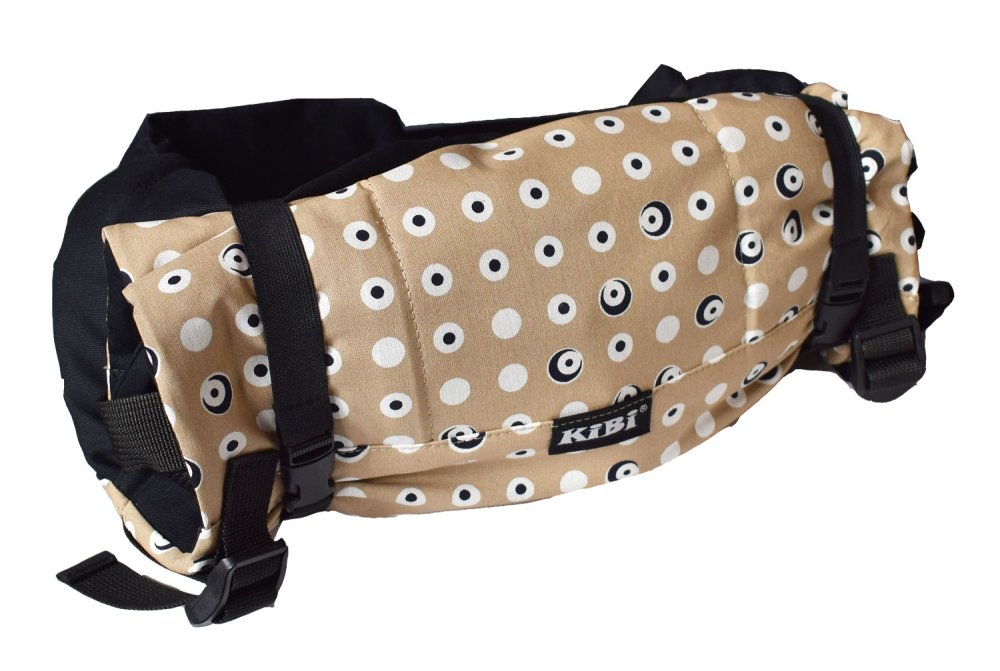 Material: 100% cotton
Instruction booklet in each packing included (you can download PDF here).
*Tip for washing on our blog.

Made in Czech Republic, EU. Construction patented.